DIPERBUAT DARI KUALITI YANG PALING BAGUS! NGAK MUDAH PECAH DAN ROSAK DIPERBUAT TERISTIMEWA UNTUK MAS YANG GANTENG!
DETAILS & FEATURES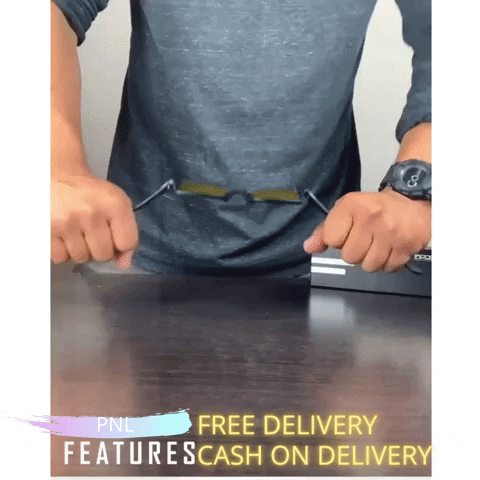 LENS FEATURES
• Polycarbonate
• Polarized
• 100% UV Protected
• Scratch Resistant
• Shatter Resistant
• Hydrophobic
• Anti-Reflective Inner Coating

FRAME FEATURES

• TR90 Flexible Frame
• Feather Lightweight
• Reinforced Hinge System

LIFETIME WARRANTY
• Every Sunglass is backed by our Lifetime Warranty covering up to two Free replacements towards General damages, Lost and Stolen.

DETAILS

We've made sure to pour the highest grade material into every feature of our Toroe 'Range' Polarized Sunglasses. Our lenses are Grade A Polarized, ANSI Z80.3, UV 400 protected, Scratch resistant, Shatter-Resistant & Water Proof as well. The frame of our sunglasses made with TR90 Shape memory material allowing maximum flexibility, and high impact resistance. Using TR90 Shape memory material in general creates a Durable, Flexible, and lightweight frame.
ANSI RATING
Our lens are rated ANSI Z80.3 & UV400 Protection.

30 DAY RETURNS


FIRE RED
Cuts glare and reduces eye fatigue in bright, sunny conditions. - Best for Sand

• Brown Base
• Reduces Glare
• Increases Contrast
• Light Transmission: 8%-18%



BAJA BLUE
Helps define contours & enhances color perception. Best for Snow & Water.

• Gray Base
• Reduces Glare
• Increases Contrast
• Light Transmission: 8%-18%



SMOKE
Good for General Purpose use and provides color perception. - Best for Range & Road.

• Gray Base
• Reduces Glare
• Increases Contrast
• Light Transmission: 3%-8%
• Not Recommended for Driving
NOTE
Due to the different display and lighting effects, the actual color of the item may be slightly different from the color displayed on the picture.
JAMINAN KAMI

Kami benar-benar yakin kami membawa beberapa produk paling inovatif di dunia, dan kami ingin memastikan kami mendukungnya dengan jaminan 30 hari yang ketat dan bebas risiko. Jika Anda tidak memiliki pengalaman positif karena alasan APA PUN, kami akan melakukan APA PUN untuk memastikan Anda 100% puas dengan pembelian Anda. Membeli barang secara online bisa menjadi tugas yang menakutkan, jadi kami ingin Anda menyadari bahwa ada risiko NOL mutlak dalam membeli sesuatu dan mencobanya. Jika Anda tidak menyukainya, tidak ada perasaan sulit kami akan memperbaikinya.
Catatan:

Karena permintaan yang tinggi, harap dicatat bahwa pengiriman bisa memakan waktu hingga 7-14 hari.
Pengembalian dana penuh dalam waktu 30 hari tanpa alasan
Hubungi info@earthcreatesart.com